About Us
Our customer is our first priority
ABOUT
WE ARE GENERAL PUMPS
We Make Water Move
We are one of the leading manufacturers of Pumps and Motors with more than 30 years of experience in the field of wide range of pumps and pumping system.
Our production covers a wide range of options, thereby becoming one of the few companies that offers complete pumping solutions for its clients in different sectors for varied applications.
We are located in the port city of Valencia, Spain. The facilities are spread across three manufacturing zones with an area more than 6000 sq meters. Additionally we have the most advanced and sophisticated test facilities of approximately 2000 sq meters which enables our customers to physically witness the high quality products manufactured by us.
Download PDF
---
OUR MISSION
"We jointly thrive in an atmosphere of excellence by maintaining a high level of integrity in our business interactions with our associates and partners".
OUR VISION
"We want to be the most successful company by providing optimum pumping solutions and saving precious resources. We plan to grow by concentrating and continuously improving our areas of strength which are Custom Designed Systems and Customer Support System".
QUALITY MANAGEMENT
CUSTOMER SATISFACTION IS OUR MAIN GOAL
Affordable
Understanding the customer's need, we provide our highest quality products at an affordable price.
Quality
We believe in setting the new benchmarks in quality by incorporating Quality Management Systems.
On Time
Understanding the culture of On-Time deliveries is the whole mark of excellence for GENERAL PUMPS.
FIND OUT MORE
CERTIFICATES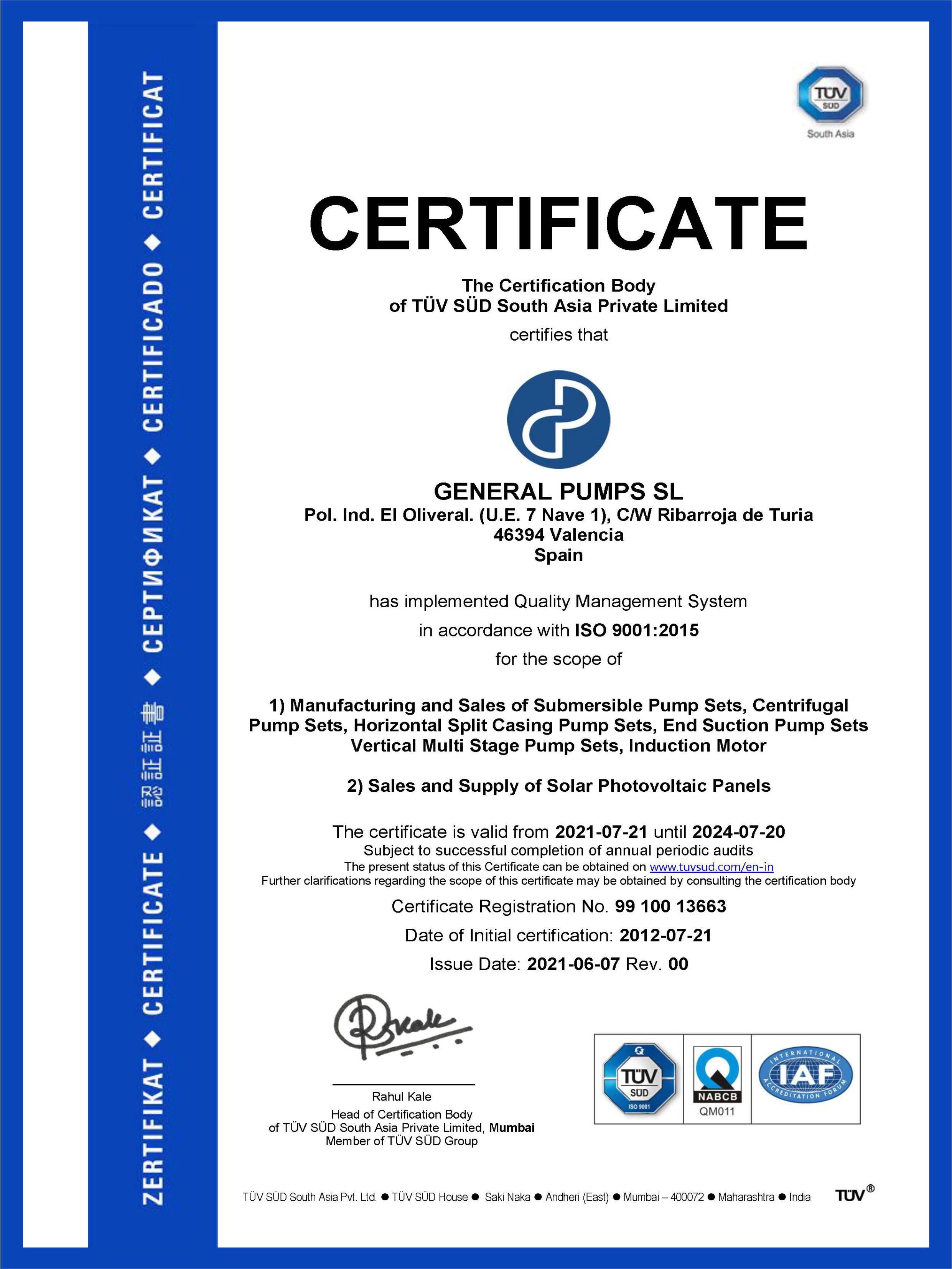 The Certification Body of TÜV SÜD South Asia Private Limited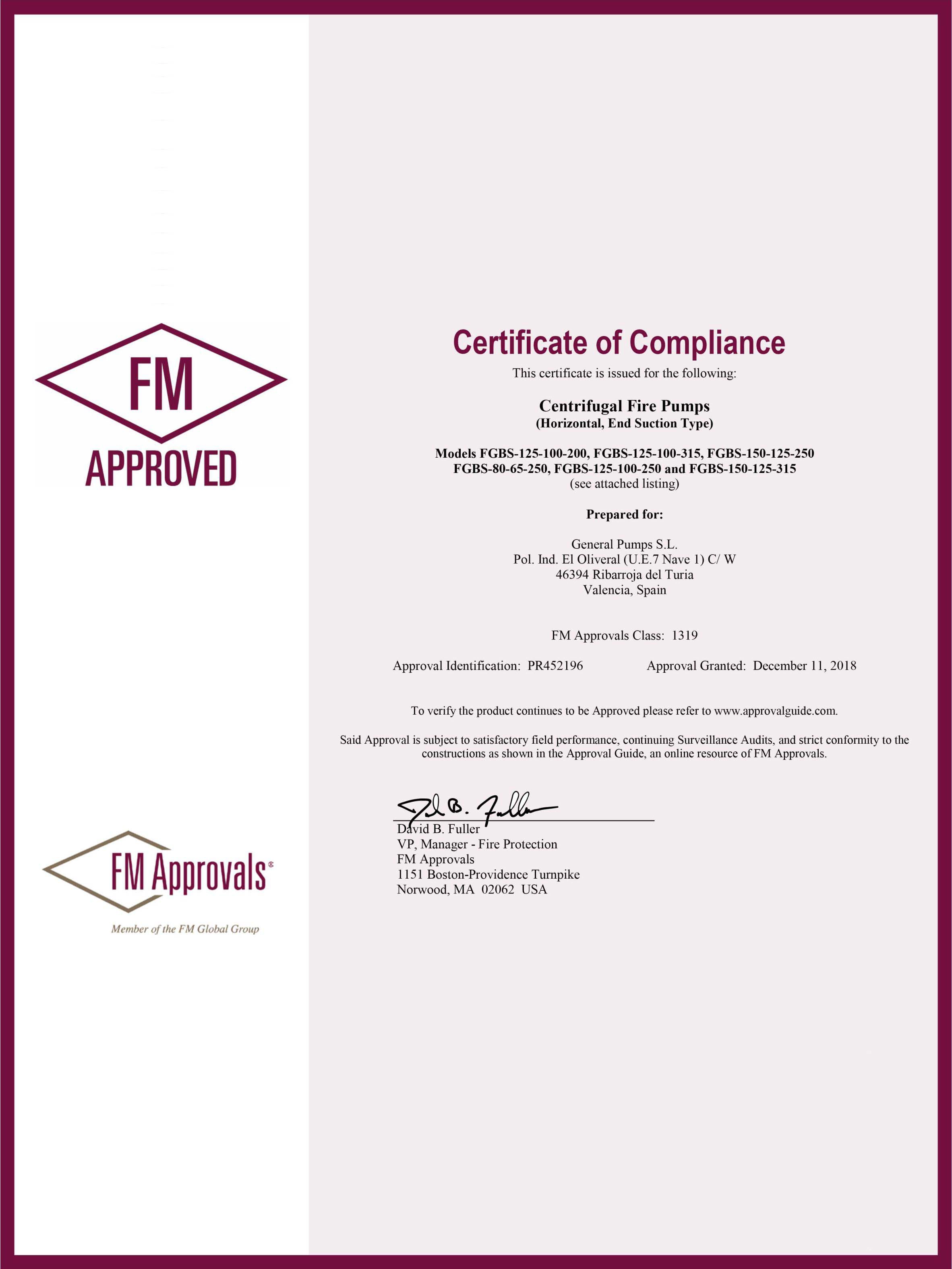 FM CoC - End Suction Fire Pumps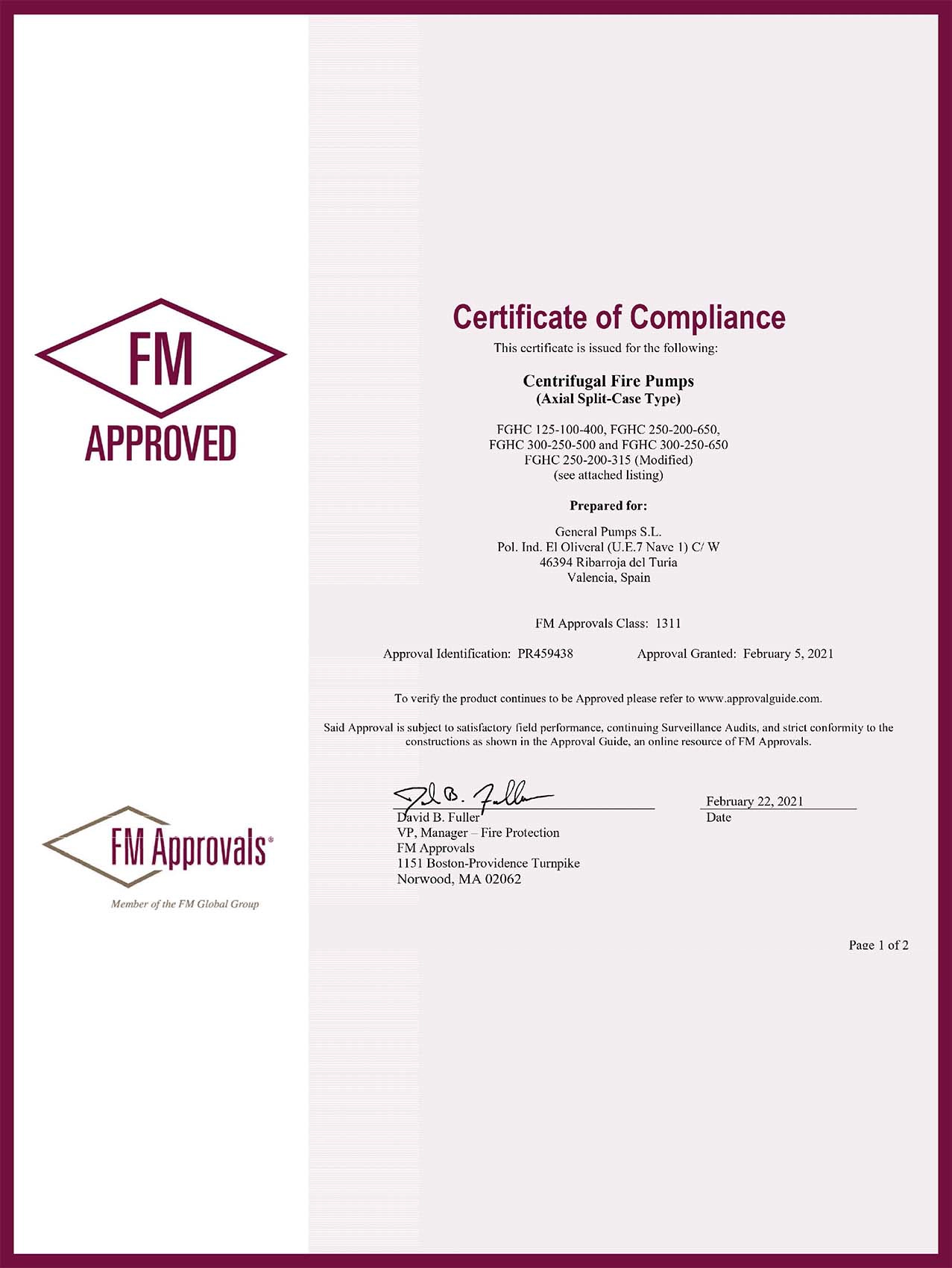 FM CoC - Split Case Fire Pumps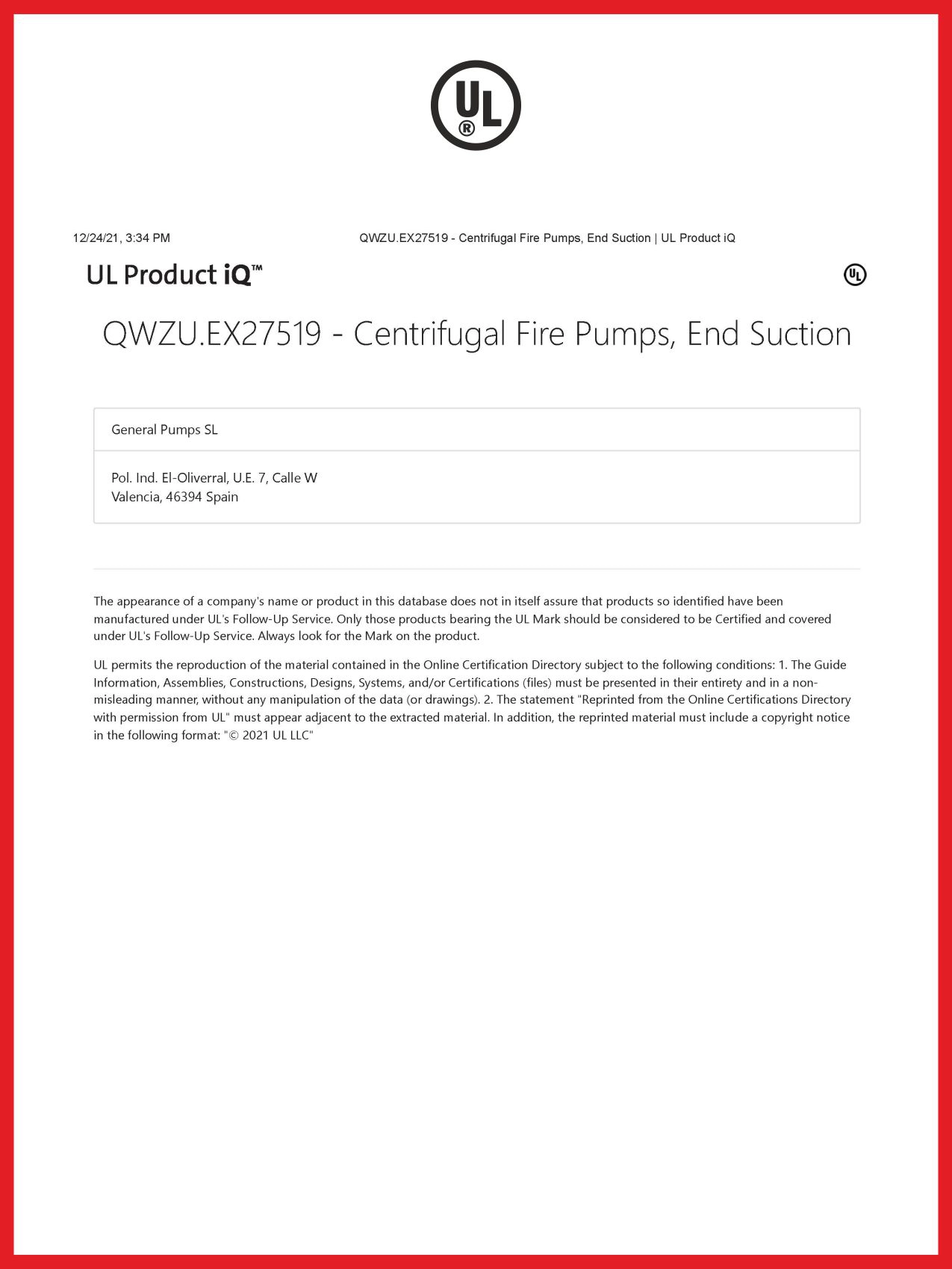 UL CERTIFICATE
REACH US
WE CAN SUPPORT YOU NO MATTER WHERE YOU ARE